Our new church plant, The Bridge, at Bloomington, IN
Campgrounds in Orleans where Indiana South District Campmeetings are annually held
Dr. & Mrs. Mark Eckart
We praise God for the 118-acre property we own (debt free) for future development!
As a missionary endeavor the Eritreans come from all over the world to our campgrounds each summer
The Orleans Wesleyan Church adjacent to the district campgrounds
Some of the private cabins used during family camp
New Camp Development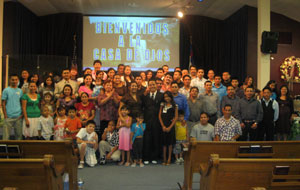 Our first Hispanic Church plant in the district The Potter's Shop
We enjoyed the Collingsworth Family's music at camp
Approximately 1300 people came to enjoy the Collingsworth Family
The Collingsworth Family
These were the ministers that were Ordained/Commissioned in 2016 along with Dr. Mark Eckart & Rev. Russ Gunsalus.
Wesleyan Youth Camp held at our campgrounds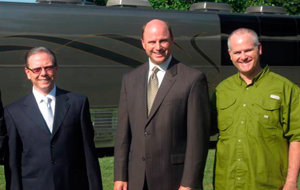 We enjoyed a concert by Greater Vision
Our church at Paoli, IN